Responding to the devastation of Hurricane Katrina, Chabad sent a team of Rabbinical students into the Mississppi Gulf Coast area The students distributed food and water, heled people salvage and clean their devastated homes, and provided spiritual and emotional support. Mississippi Diary.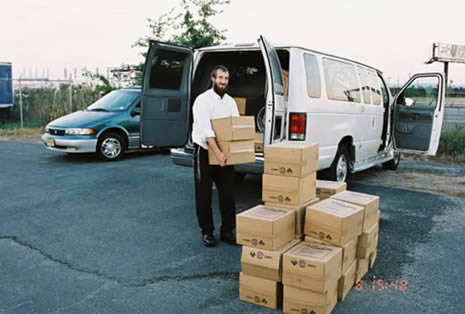 Mendy Dubrowsky loads a van with MRE's for the Gulf Coast.

The Chabad Rabbinical Students help a resident of the Gulf Coast clear a house of floodwater-induced mold.

On a road in Biloxi, surveying the devastation.

The students meet with a Gulf Coast resident.